Events
Like our events? Become a Community Member to get access to all of our events and resources.
Melbourne Cocktail Festival
Brought to life by Worksmith, the inaugural Melbourne Cocktail Festival brings together 25 of Melbourne's best bars, 15 industry-leading speakers, 30 beverage producers, 40 events, and endless cocktails. Over five days, we'll be shining a light on a city that is a world-leader in cocktail and bar culture. Brought to Melbourne by Worksmith, tickets to MCF are free for all Worksmith Members.
Get Tickets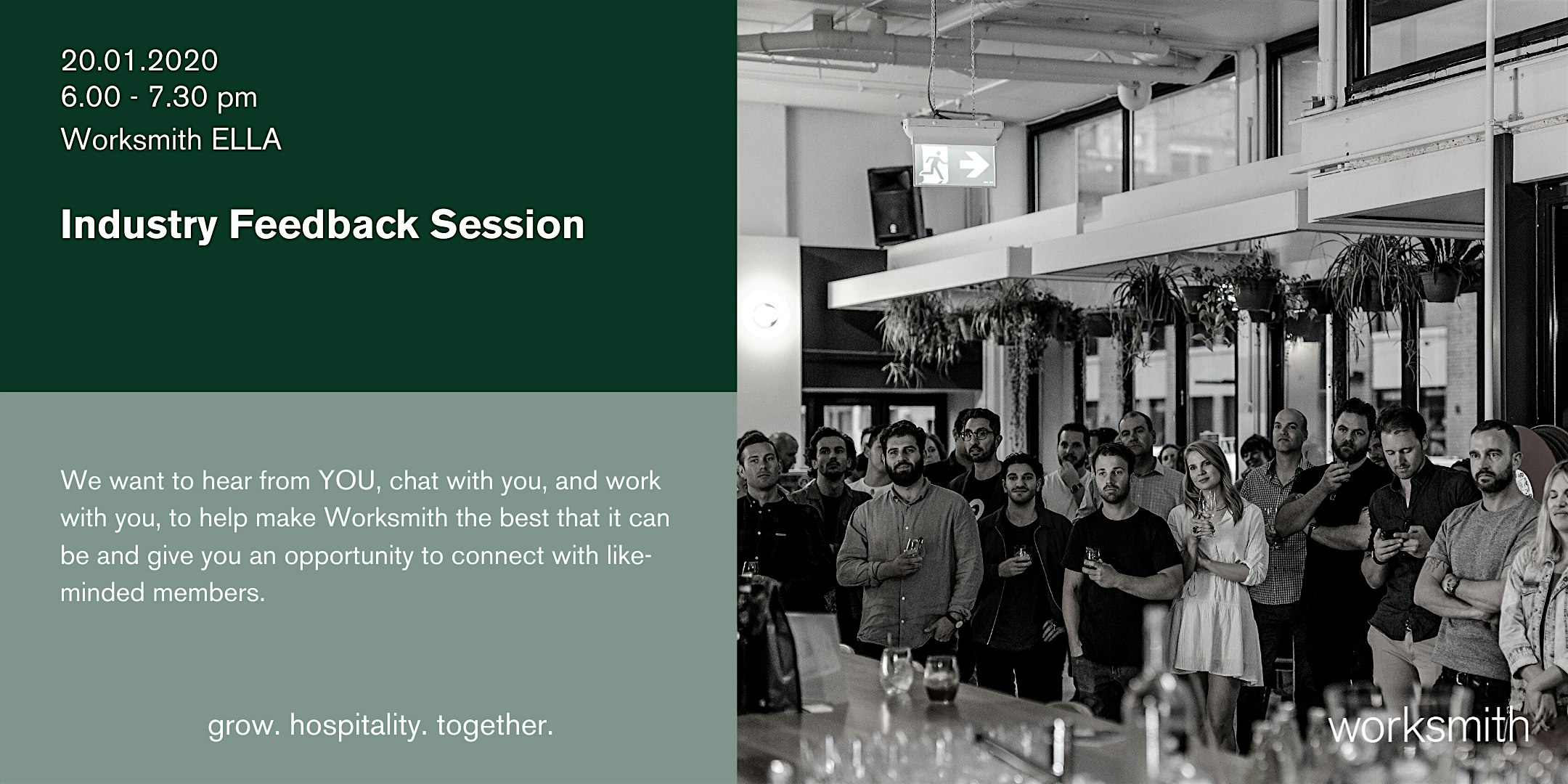 Industry Feedback Session
Jan 20
1/20/2020, 6:00:00 PM - 1/20/2020, 7:30:00 PM
On Monday 20 January 2020, the team at Worksmith will be welcoming all members - past, present, and future - for an Industry Feedback Session. As we continue to strive to Grow Hospitality Together, we want to hear from YOU, chat with you, and work with you, to help make Worksmith the best that it can be and give you an opportunity to connect with like-minded members. Something you'd like to see more of or less of? Got an idea that you're exploring, an opportunity or recommendation you'd like to share?  We are ready to hear it all! The Worksmith team will also share our latest and upcoming projects to see how you can get involved! The talk and feedback session includes cocktails & snacks provided by Worksmith. This event is by donation with the proceeds going towards Worksmith Resident Members Scarf Community.
Reserve