Events
Like our events? Become a Community Member to get access to all of our events and resources.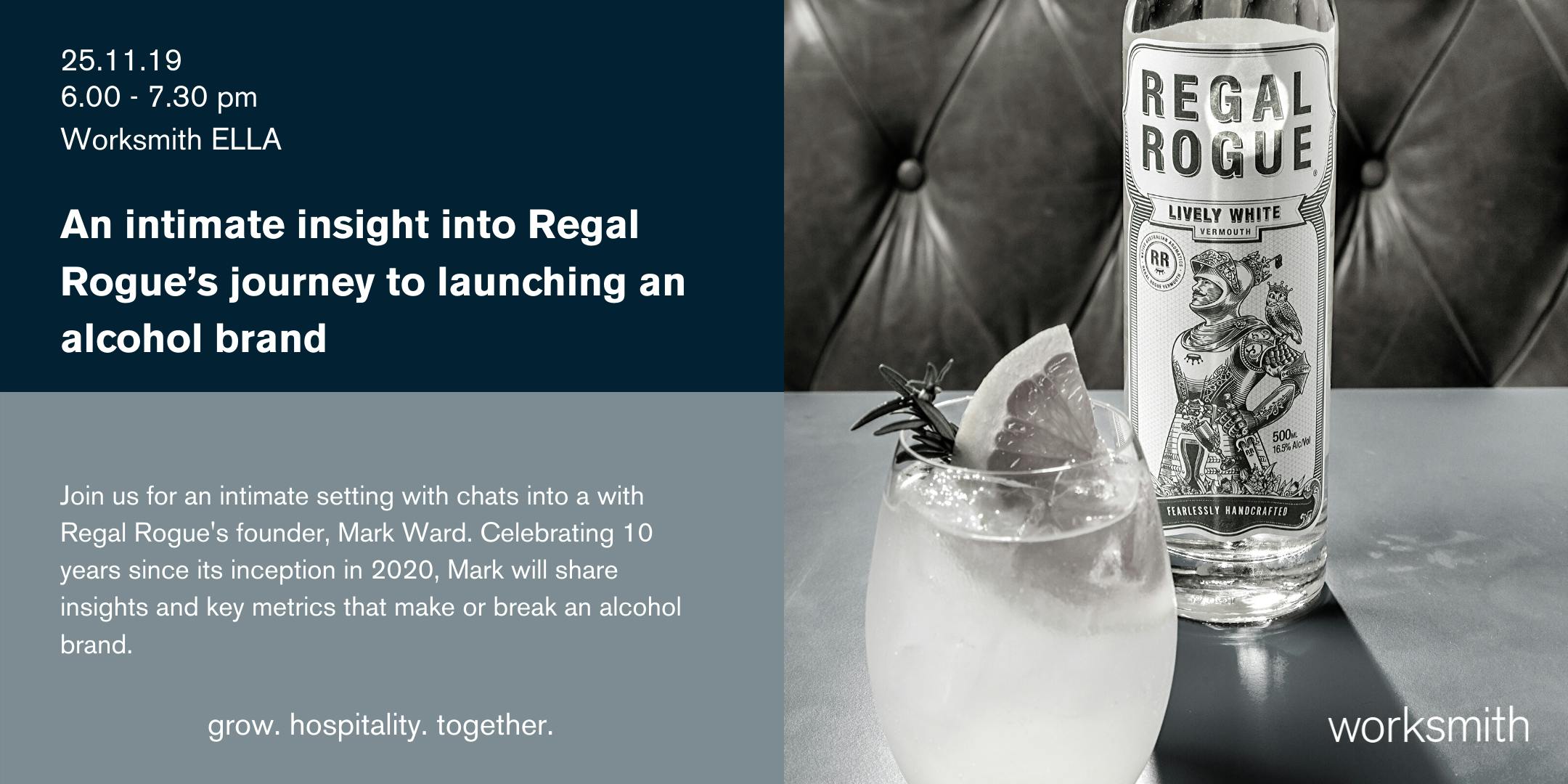 An intimate insight into Rogue's journey to launching an alcohol brand
Nov 25
11/25/2019, 6:00:00 PM - 11/25/2019, 7:30:00 PM
Join us for an intimate setting with chats into a Rogue's approach to launching an alcohol brand with Mark Ward, Founder of Regal Rogue Vermouth. Regal Rogue is celebrating 10 years since its inception in 2020, and as part of that journey, that has been full of highs and challenges, founder Mark Ward wants to share the key metrics that make or break an alcohol brand. The event will be full of the stories that gave him sleepless nights, the highs that put Regal Rogue on the global map and visibility of the key templates he developed along the way. Delicious Regal Rogue Spritz will be served during the night.  Very limited tickets available, RSVP now!  About Mark Ward Mark Ward started his hospitality career in the UK in 2001. Having worked with Roger & Jeffrey Moore at Hush, Mark relocated to Australia in 2002 where he worked with the celebrated chefs Luke Mangan and later Pete Evans establishing himself as a visionary in the world of food and cocktail fusion overseeing the award-winning Hugo's Group. In 2005 Mark set up YAKUSAN a brand marketing agency and launched 42 Below Vodka, Hendricks, Sailor Jerry, Glenfiddich, Chivas and many other brands into the Australasian market. In 2009 Mark started to develop what is now known as Regal Rogue, to create the first native Australian Aperitif. Through demystifying vermouth, the objective is to turn the category upside down establishing Regal Rogue as the world's no.1 Aperitif. About Regal Rogue  The sole vision of Regal Rogue is to turn vermouth upside down and disrupt the Aperitif category.  Regal Rogue marries the art of merriment with a journey of sensory discovery and mischievous adventure. Fearlessly handcrafted to disrupt the world of vermouth, it's a new world alternative led by Australian provenance in a quaffable style, creating the ideal wine aperitif. Regal Rogue is a new world Australian vermouth, made with 100% Australian wine married with native Australian aromatics. Using an easy-drinking new world wine as our base produces a semi-dry style with around 30% less sugar than traditional European vermouth. Enriched with these utterly unique native Australian aromatics it's perfect for making aperitifs and 'Reverse classic' cocktails.
Reserve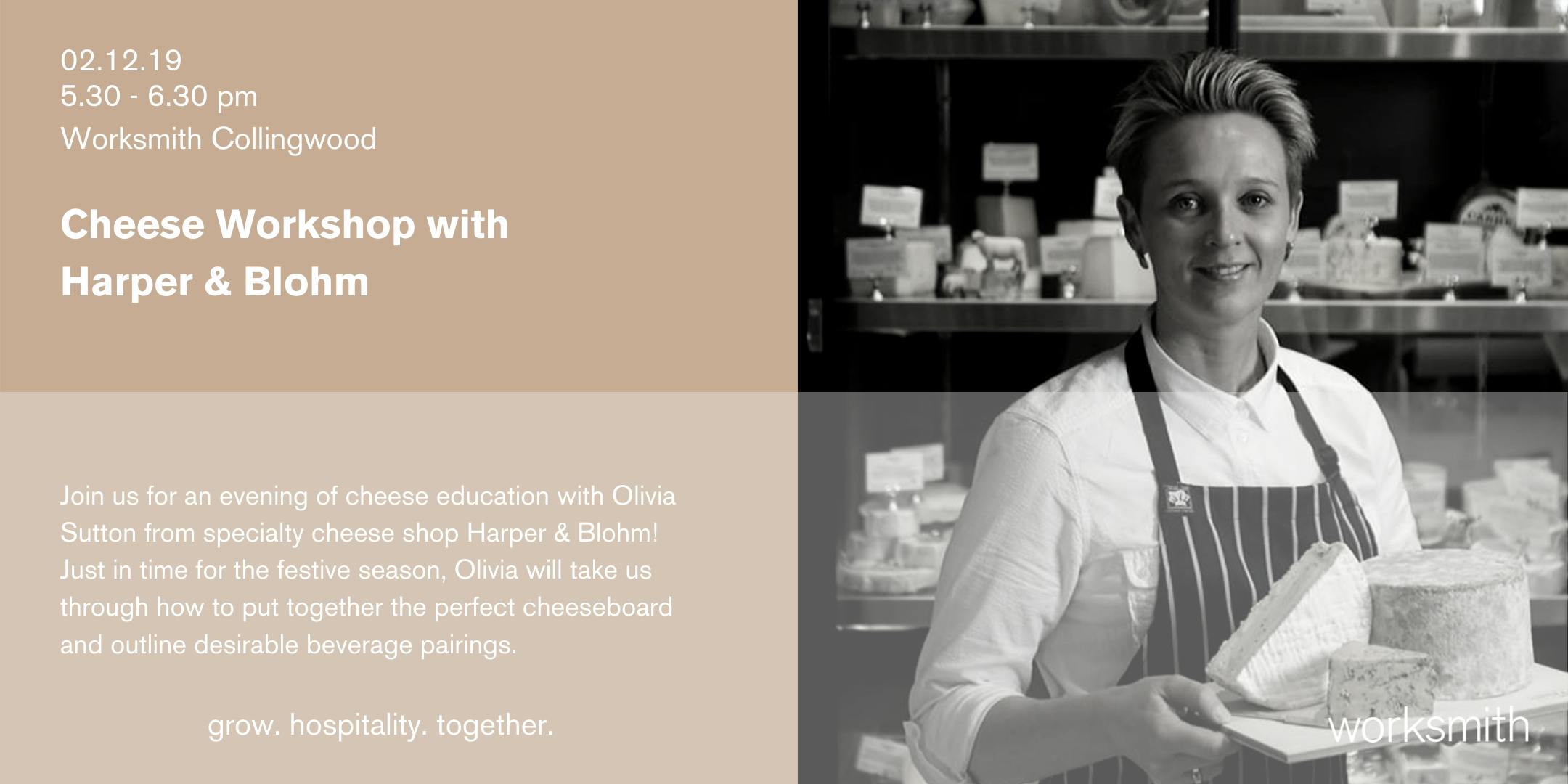 Cheese Workshop with Harper & Blohm
Dec 2
12/2/2019, 5:30:00 PM - 12/2/2019, 6:30:00 PM
Where:
Worksmith Collingwood
Join us for a hands-on workshop where you will learn from Olivia from Harper & Blohm on how to put together the ideal cheeseboard.
Reserve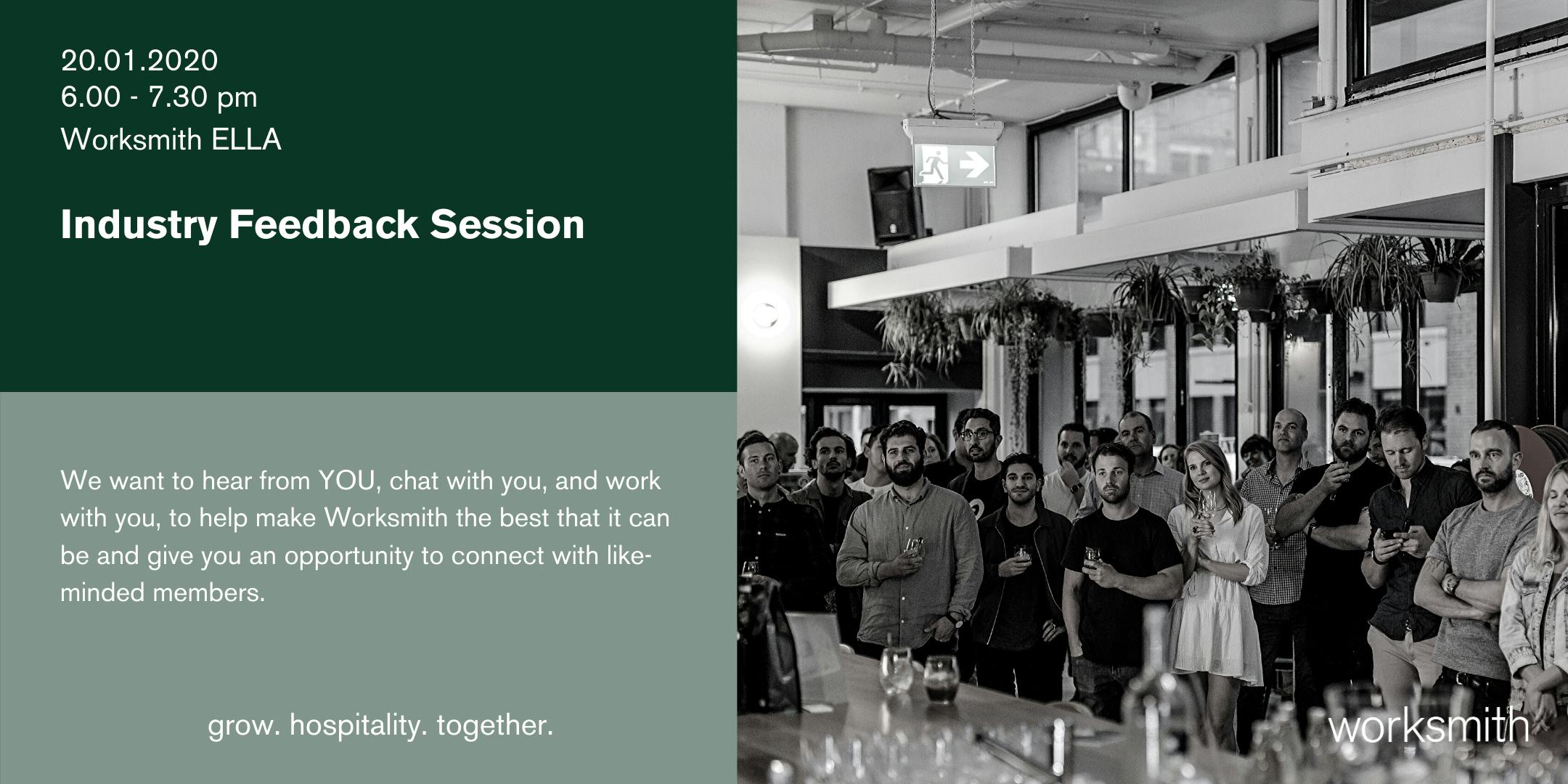 Industry Feedback Session
Jan 20
1/20/2020, 6:00:00 PM - 1/20/2020, 7:30:00 PM
On Monday 20 January 2020, the team at Worksmith will be welcoming all members - past, present, and future - for an Industry Feedback Session. As we continue to strive to Grow Hospitality Together, we want to hear from YOU, chat with you, and work with you, to help make Worksmith the best that it can be and give you an opportunity to connect with like-minded members. Something you'd like to see more of or less of? Got an idea that you're exploring, an opportunity or recommendation you'd like to share?  We are ready to hear it all! The Worksmith team will also share our latest and upcoming projects to see how you can get involved! The talk and feedback session includes cocktails & snacks provided by Worksmith. This event is by donation with the proceeds going towards Worksmith Resident Members Scarf Community.
Reserve